A powerful tool for structural modelling, analysis and design of timber structures
It is a structural design software for analysis of timber shear walls structures realized using both CLT (Cross Laminated Timber) and platform frame systems.
Progettazione e verifiche secondo le nuove Norme Tecniche per le Costruzioni (NTC 2018).

Reliable, quick to master and easy to use, constantly and automatically updated, TimberTech Buildings is developed to meet all the needs of the designers, from import DXF to high-speed modeling and export of calculation reports in Word format.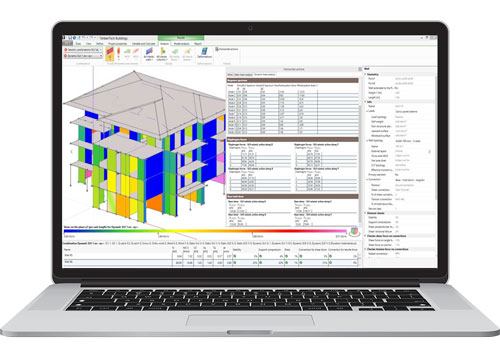 Why use it
Fast
Fast definition of the connections and precise modelling of the structure
Effective
Simple to master with an effective and user friendly interface
Updated
Constantly automatically updated, with features developed for the needs of the designer

Reliable
Outcome of many years of research in modeling of timber buildings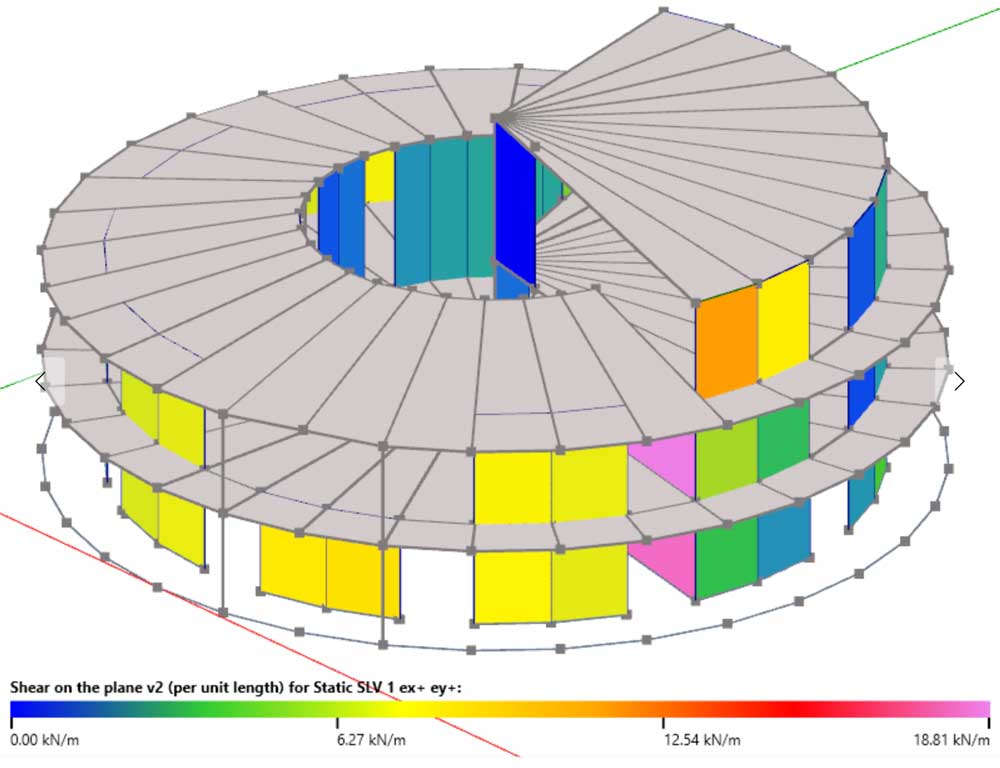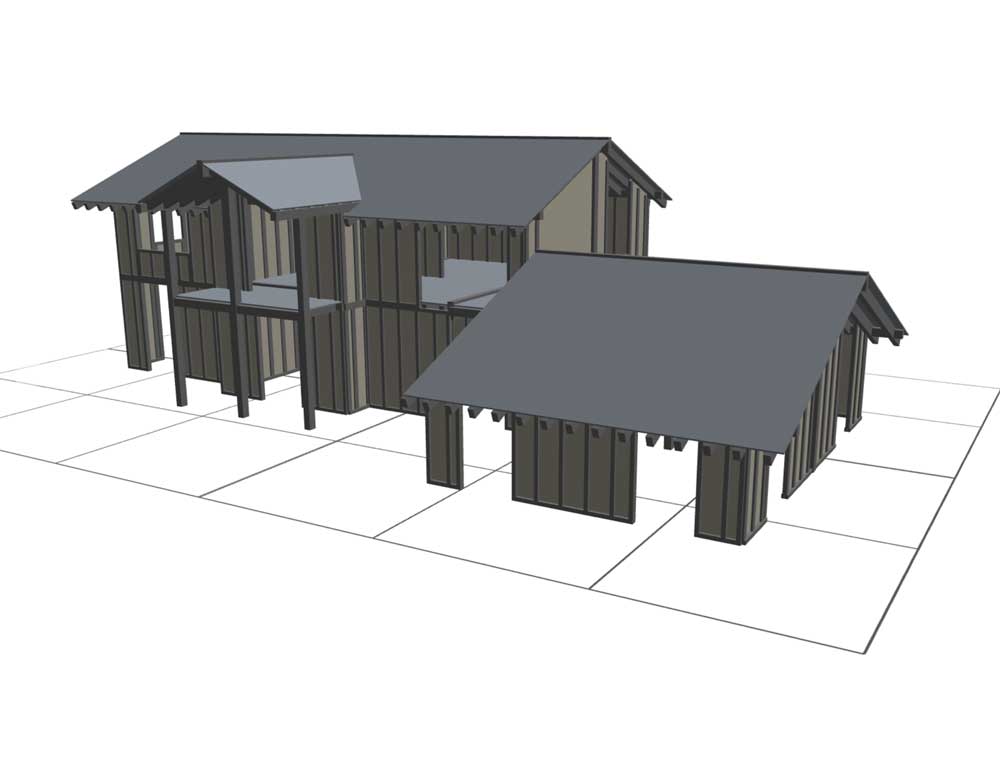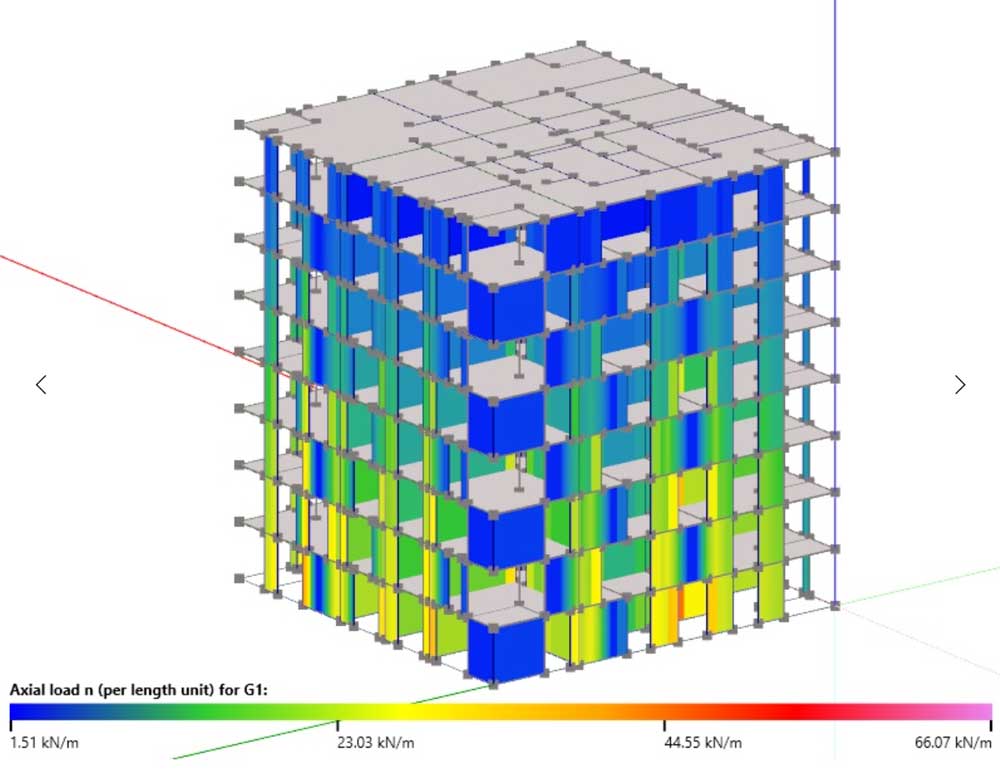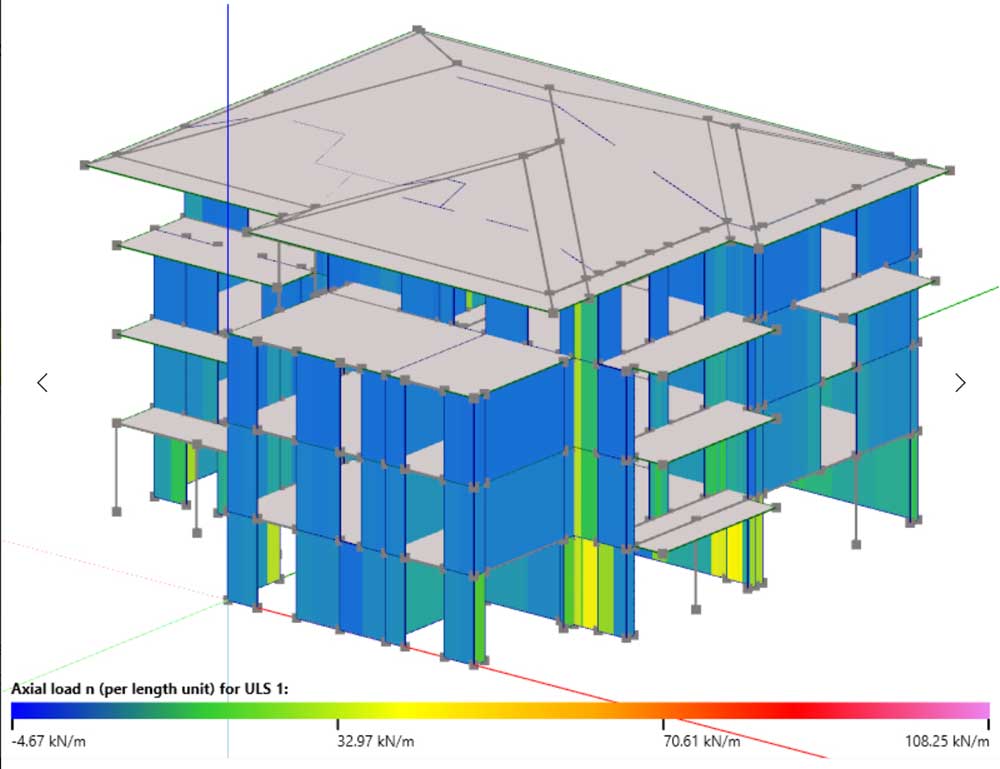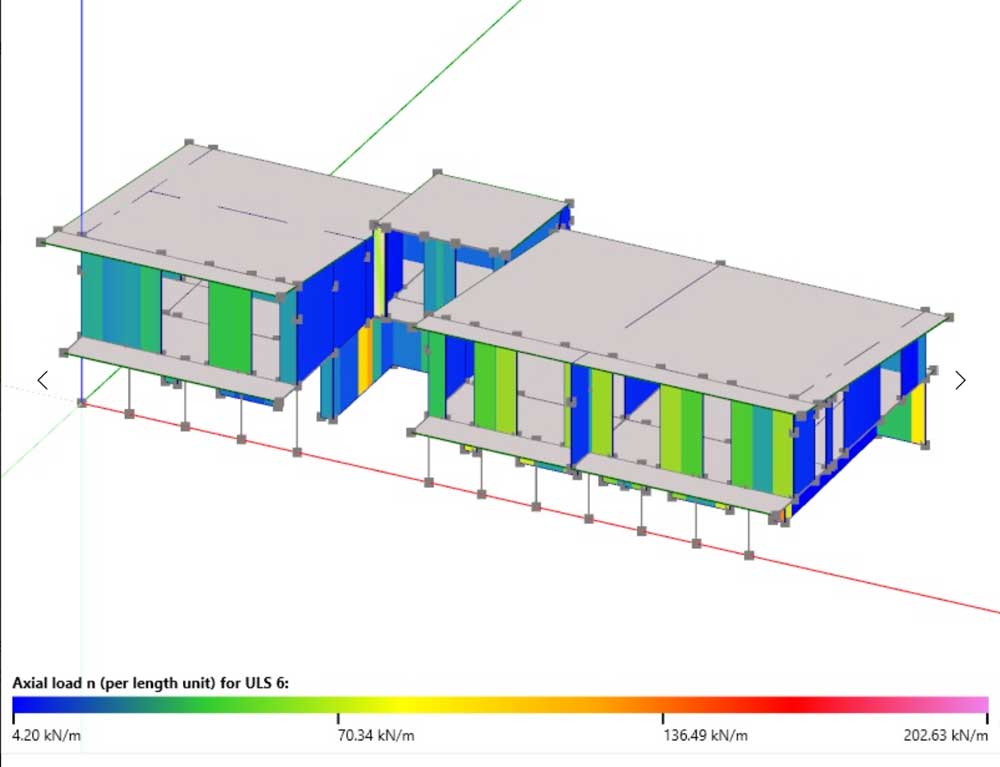 Importazione di disegni in formato DXF, facilitando la definizione geometrica del modello strutturale
Esportazione di disegni esecutivi con indicazione delle connessioni (piante, elevazioni)
Gestione di varie versioni del modello all'interno dello stesso
Generazione automatica dei carichi: neve, vento, sisma
Modellazione di solai inclinati con redistribuzione automatica dei carichi agenti sui travetti
Calcolo automatico delle rigidezze delle pareti tenendo conto anche del contributo delle connessioni
Esportazione, in formato csv, delle sollecitazioni in fondazione (sia come azioni concentrate in mezzeria che come azioni distribuite nella lunghezza) per facilitare l'importazione di dati nei software dedicati al dimensionamento delle fondazioni
Relazione di calcolo automatica in formato Word
Archivio Materiali
Elementi in legno: massiccio, lamellare, XLAM, compensato, OSB, gessofibra, LVL
Connessioni: hold down, nastri forati, angolari, viti, chiodi
Profili in acciaio aperti e cavi (Europei, Britannici e Americani)
Analisi
Analisi Statica lineare
Analisi Modale
Analisi Dinamica lineare
Verifiche supportate
Pareti XLAM e pareti intelaiate (platform frame)
Giunti nelle pareti XLAM
Connessioni: hold down, angolari metallici, viti, chiodi
Travi, pilastri e solai in legno
Travi e colonne in acciaio
Verifiche di vibrazione dei solai (solai a travetti, solai in XLAM e solai in lamellare sdraiato) con criterio di rigidezza, accelerazione e criterio di velocità (UNI EN 1995-1-1)